Personal Injury
Dayton Injury Attorneys
Common Causes of Personal Injuries
Accidents happen for a reason, and it is usually because someone was careless or reckless. In legal terms, this conduct is known as negligence and very specific elements need to be established to recover compensation for your losses.  It does not matter what kind of accident it is – these accidents too often end up with the same results – loss of work, pain and suffering, stress and emotional overload.  You should be compensated if someone else's conduct or behavior resulted in your injuries.
Our personal injury attorneys are knowledgeable in a wide range of accident cases, including:
Traffic Related Crashes: Car, truck, and motorcycle accidents which can cause serious injuries when drivers are not exercising reasonable care. As a pedestrian or bicyclist, you can even be hurt in an incident when you are not behind the wheel.
Hazardous Conditions on Property: Owners, occupiers, and others in control of property have an obligation under Ohio law to keep the premises safe. Their failure can lead to severe personal injuries to victims of slip and fall incidents.
Medical Errors: Failures or delays in diagnosis, prescribing the wrong drug, surgical errors, and other mistakes are errors that should not happen. Doctors can be liable when they cause injuries through medical malpractice.
Dangerous Products: You expect consumer products to be defect-free for use when you buy them and take them home. Manufacturers may be responsible for your losses if they are negligent in their duty to provide a safe product.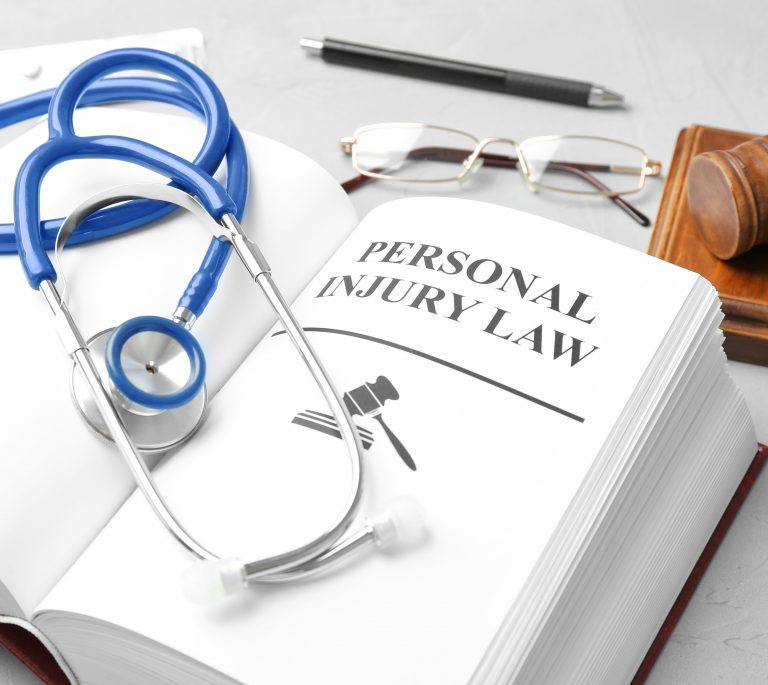 Recovering Compensation for Your Losses
In cases based upon negligence, victims are entitled to recover monetary damages intended to be compensation for their losses. There are two kinds of damages under Ohio law:
Economic Damages: These are your out-of-pocket, definable losses. In this category, you can recover for medical bills and lost income.
Non-Economic Damages: You sustain physical and emotional losses as a result of your injuries, even though you may not have a receipt representing your losses. Pain and suffering, scarring, emotional anguish, and related hardships fall in this category.
You may suffer considerable losses when hurt due to someone else's negligence, and you may be entitled to recover compensation.  Because every personal injury case is unique, it is crucial to contact an experienced personal injury attorney to evaluate your individual case and determine an approximate minimum and maximum value for your case. Our personal injury attorneys at The VanNoy Firm have handled a long history of personal injury cases. Therefore, we have the skills that are necessary to be able to evaluate cases and help our clients recover the maximum compensation for their injuries.
How Can We Help You?
Our premier Dayton attorneys work diligently to defend our clients' rights with aggressive and individualized legal representation.
Why Do People Choose Us?
Because We Win!
Personal service at its best!
Tony
I would like to give Anthony and his entire staff a 5-star review for a recent incident that they assisted my family with. They were all wonderful to work with and they truly do care about their clients. If you are looking for legal representation, I cannot recommend them high enough!
Charles
Having an easy time with this firm.
Candle
The VanNoy Firm was a guiding light and ray of hope to my family. Attorney VanNoy knows his trade and prepares his cases with skill and expertise. His attention to detail and knowledge of laws are exceptional. He was compassionate, has integrity, informative, and fully invested. I knew I could trust him. He has an engaging presence in the courtroom. He is an attorney that will do everything in his power to fight for you. His hard work and diligence resulted in a favorable outcome in my family's case. Not only was he a standout; his team were as equally…
Shonna
Kristie L. Gotwald, Esq. handled my case in a professional manner. I appreciated her persistence to get the best results for my case. I never had any issues getting in contact with her, and she always responded in a timely manner. I highly recommend her!
Mitzie
Wonderful people! Gets the job done.
Chaunsay
Attorney Gotwald is very professional, really listens to you and responds promptly to questions/ concerns.
Nedra
Anthony VanNoy is hands down the best attorney in the Dayton area! Has handled several things for my family & always gets the best outcome. Will definitely fight for you.
Angelique
Great staff and amazing defense team I'd recommend them all 10/10.
Nova
He listens to the problem.
Christine
You Can Trust Your Future To The VanNoy Firm
How Can We Help You?
Make a consultation with our expert team to solve your problems.
Fill out the form below to schedule a consultation.
Call Now Button