Juvenile Law
Experienced Dayton Juvenile Attorneys
When minors get into trouble with the law, it can be devastating to the young person's family and loved ones. Most of the time, juvenile offenses are the result of a teen exercising poor judgment or giving in to peer pressure while making poor choices and getting caught by law enforcement. The whole juvenile justice process can seem overwhelming and distressing for a parent of a child who is arrested for a juvenile offense, especially if your child is a first-time offender and is generally law-abiding. If your child is facing juvenile charges in Dayton, it is important that you get into contact with an experienced juvenile defense lawyer as soon as possible.
Juvenile Defense is Different From Normal Criminal Defense
When it comes to minors who are charged with criminal offenses, juveniles, i.e., those under the age of 18 years old in Ohio, are treated differently under the law than adults who are charged with criminal offenses. For instance: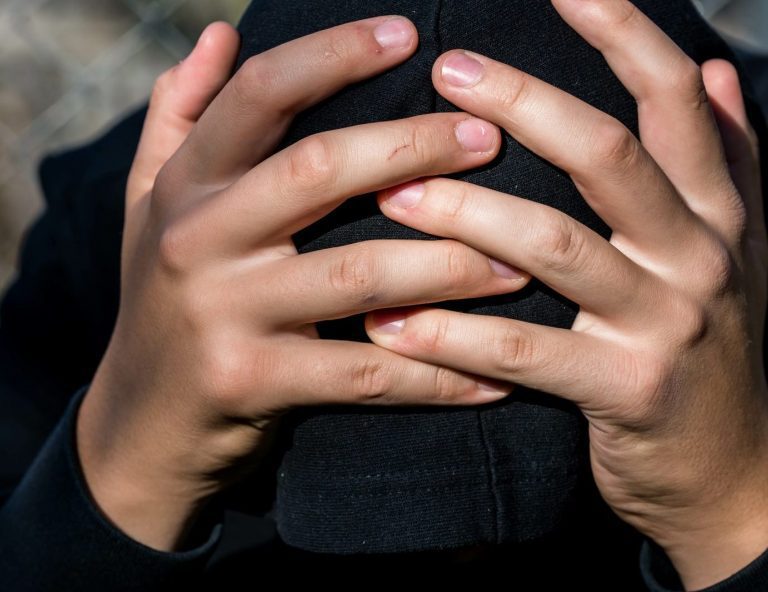 When juveniles are arrested, they are generally taken to a juvenile detention center for holding until they are charged and taken to court for a detention hearing.
Juveniles have no right to bail before their detention hearing.
Juvenile matters are handled by a special court.
Juvenile matters are governed by juvenile law.
Examples Of Specific Juvenile Law
With so many special considerations for juvenile matters, it is important that you work with an experienced and knowledgeable juvenile law attorney. A young person facing criminal charges in Ohio needs a strong defense and sound legal advice. To learn more about how The VanNoy Firm can help your child and your family, please feel free to contact our office to see how we can assist you. A call to our office is free to you.
The Consequences of A Juvenile Conviction In Ohio
A conviction for a juvenile offense can have a significant impact on a teen's young life. Not only that, but the consequences can be far-reaching and long-lasting. A juvenile who is charged with a crime faces the risk of being convicted and:
Being required to pay a fine, court costs, or restitution.
Being put on probation.
Losing his or her driver's license.
Being placed in a juvenile correction facility.
Has Someone You Love Been Charged With A Juvenile Offense? Contact Us!
Young people make mistakes and get into trouble with the law all the time. If someone you love has been charged with a juvenile offense, you need to get in touch with an experienced juvenile law attorney at The VanNoy Firm.
You will need a lawyer who understands the intricacies of juvenile law. Please speak to one of our team members about how a juvenile matters lawyer can help you. Contact us today to discuss your circumstances.
How Can We Help You?
Our premier Dayton attorneys work diligently to defend our clients' rights with aggressive and individualized legal representation.
Why Do People Choose Us?
Because We Win!
I would like to give Anthony and his entire staff a 5-star review for a recent incident that they assisted my family with. They were all wonderful to work with and they truly do care about their clients. If you are looking for legal representation, I cannot recommend them high enough!
Charles
Having an easy time with this firm.
Candle
The VanNoy Firm was a guiding light and ray of hope to my family. Attorney VanNoy knows his trade and prepares his cases with skill and expertise. His attention to detail and knowledge of laws are exceptional. He was compassionate, has integrity, informative, and fully invested. I knew I could trust him. He has an engaging presence in the courtroom. He is an attorney that will do everything in his power to fight for you. His hard work and diligence resulted in a favorable outcome in my family's case. Not only was he a standout; his team were as equally…
Shonna
Kristie L. Gotwald, Esq. handled my case in a professional manner. I appreciated her persistence to get the best results for my case. I never had any issues getting in contact with her, and she always responded in a timely manner. I highly recommend her!
Mitzie
Wonderful people! Gets the job done.
Chaunsay
Attorney Gotwald is very professional, really listens to you and responds promptly to questions/ concerns.
Nedra
Anthony VanNoy is hands down the best attorney in the Dayton area! Has handled several things for my family & always gets the best outcome. Will definitely fight for you.
Angelique
Great staff and amazing defense team I'd recommend them all 10/10.
Nova
He listens to the problem.
Christine
Mr. VanNoy is The Definition of a SUPER LAWYER 👌🏽😁 I am Beyond SATISFIED With the Work he's Done with my Case. I Can't Be More Happier with the Outcome of My legal Situation. Take My Word. He is Patient, Professional, And Determined to Fight for His Clients. please Hire Mr. VanNoy for Your Legal Issues. He will get the Job Done RIGHT! He helped me tremendously I've Never Met any Attorney Like him. 👌🏽❤️🙏🏽
Daniella
You Can Trust Your Future To The VanNoy Firm
How Can We Help You?
Make a consultation with our expert team to solve your problems.
Fill out the form below to schedule a consultation.
Call Now Button