Driver's License Reinstatement
Driver's License Reinstatement
Dayton Driver's License Reinstatement Attorneys
Countless Ohioans have had to endure their driver's licenses being suspended for long stretches
of time because they have been convicted of certain crimes or traffic offenses.
The number one thought that is in the forefront of the mind of someone who has had their driver's license suspended in Ohio is how to get their license reinstated as soon as possible. It is understandable that you would want your driver's license reinstated since not having a driver's license can significantly inhibit your ability to get around to complete normal day-to-day tasks, such as driving yourself to work or running errands.
It is important to know that your driving privileges are not automatically reinstated after the duration of your driver's license suspension is over. You cannot simply start driving again. Instead, you are required to go through the formal process of having your driver's license reinstated by the Ohio Bureau of Motor Vehicles (BMV).
How Do I Get My License Reinstated?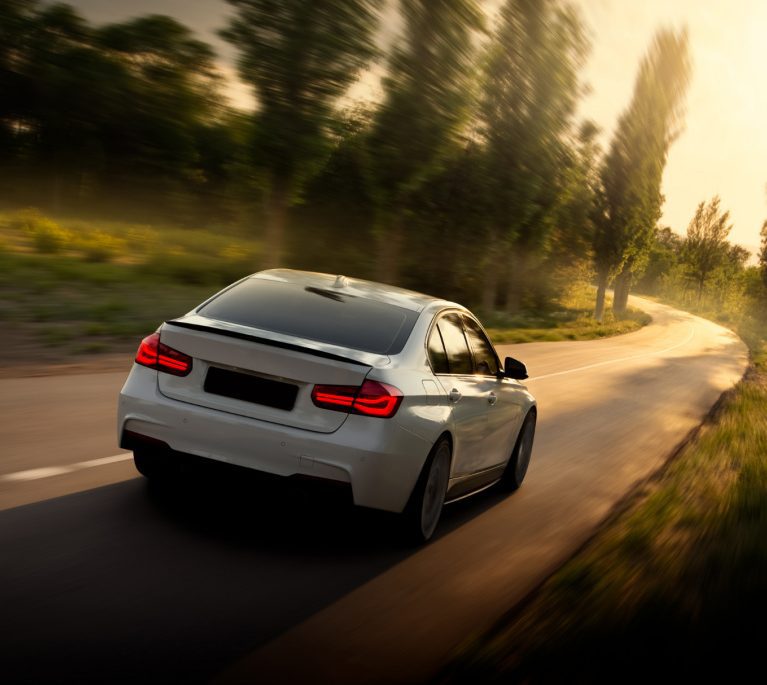 If your driver's license has been suspended, you can get your driver's license reinstated through an Ohio BMV office. The requirements for getting your driver's license reinstated depend on why your driver's license was suspended in the first place. An experienced driver's license reinstatement lawyer can help you figure out what you need to do in order to get your driver's license reinstated straight away. Below are a few examples of reinstatement requirements:
Payment of a driver's license reinstatement fee.
Provide proof of purchase of a "high risk" auto insurance policy (i.e., SR-22 insurance or a financially responsibility bond).
Successfully complete a driver's examination.
Provide proof of insurance.
Successfully complete a remedial driving course.
Contact An Experienced Driver's License Reinstatement Attorney
When your driver's license suspension period is over, you can seek to have your driver's license reinstated through the BMV. The reason why your driver's license was suspended will have an impact on the requirements that you must complete before you can have your driver's license reinstated.
There are a number of different reasons why an individual's driver's license can be suspended, and based on why your license was suspended will determine what you need to do in order to get your driver's license back.
How Can We Help You?
Our premier Dayton attorneys work diligently to defend our clients' rights with aggressive and individualized legal representation.
Why Do People Choose Us?
Because We Win!
I would like to give Anthony and his entire staff a 5-star review for a recent incident that they assisted my family with. They were all wonderful to work with and they truly do care about their clients. If you are looking for legal representation, I cannot recommend them high enough!
Charles
Having an easy time with this firm.
Candle
The VanNoy Firm was a guiding light and ray of hope to my family. Attorney VanNoy knows his trade and prepares his cases with skill and expertise. His attention to detail and knowledge of laws are exceptional. He was compassionate, has integrity, informative, and fully invested. I knew I could trust him. He has an engaging presence in the courtroom. He is an attorney that will do everything in his power to fight for you. His hard work and diligence resulted in a favorable outcome in my family's case. Not only was he a standout; his team were as equally…
Shonna
Kristie L. Gotwald, Esq. handled my case in a professional manner. I appreciated her persistence to get the best results for my case. I never had any issues getting in contact with her, and she always responded in a timely manner. I highly recommend her!
Mitzie
Wonderful people! Gets the job done.
Chaunsay
Attorney Gotwald is very professional, really listens to you and responds promptly to questions/ concerns.
Nedra
Anthony VanNoy is hands down the best attorney in the Dayton area! Has handled several things for my family & always gets the best outcome. Will definitely fight for you.
Angelique
Great staff and amazing defense team I'd recommend them all 10/10.
Nova
He listens to the problem.
Christine
Mr. VanNoy is The Definition of a SUPER LAWYER 👌🏽😁 I am Beyond SATISFIED With the Work he's Done with my Case. I Can't Be More Happier with the Outcome of My legal Situation. Take My Word. He is Patient, Professional, And Determined to Fight for His Clients. please Hire Mr. VanNoy for Your Legal Issues. He will get the Job Done RIGHT! He helped me tremendously I've Never Met any Attorney Like him. 👌🏽❤️🙏🏽
Daniella
You Can Trust Your Future To The VanNoy Firm
How Can We Help You?
Make a consultation with our expert team to solve your problems.
Fill out the form below to schedule a consultation.
Call Now Button