Child Custody
Dayton Child Custody Lawyers
If you are facing a divorce involving children, child custody (also known as Parenting Time or Parental Responsibility) issues are naturally of primary importance. Further, if you have child custody orders that no longer work – or that no longer even make sense – for your family, a child custody modification may be in order. Whatever kind of child custody concern you're dealing with, an experienced Ohio child custody attorney can help. By listening carefully to your needs and building a customized legal strategy, we can assist you in working to resolve your case in a positive way.
Legal Custody in Ohio
In Ohio, child custody is now broken down into the allocation of parental rights and responsibilities and parenting time, but the idea remains the same. First of all, each of these components of child custody can be either sole or joint. The allocation of parental rights and responsibilities correlates with legal custody, and it refers to who makes important decisions on behalf of your children post-divorce. The decisions that relate to legal custody include: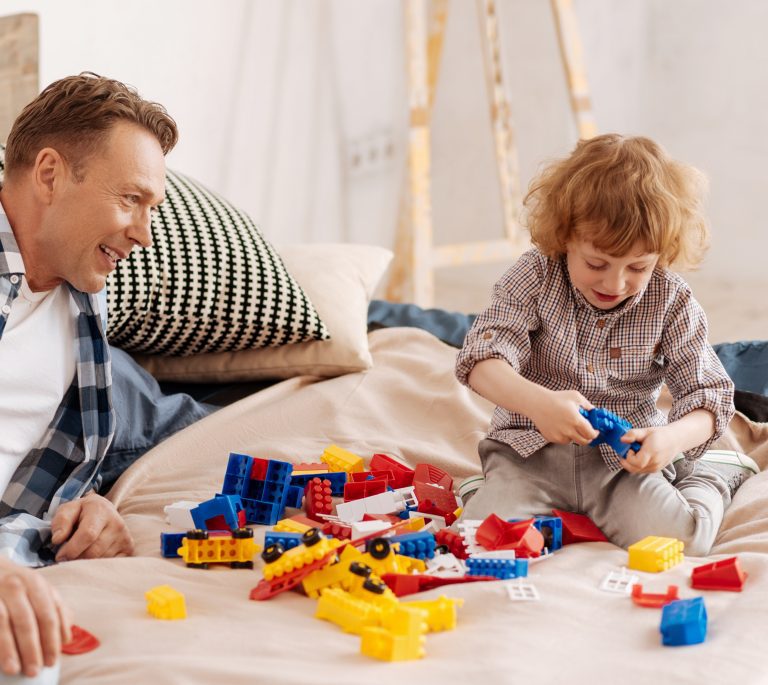 Where your children will live (usually within a specified geographic area)
Where your children will attend school
Your children's religious upbringing
The healthcare your children receive
Your children's extracurricular activities
Legal custody/parental responsibilities play an important role in your child custody arrangements.
Physical Custody
Physical custody correlates with the new term parenting time, and it refers to whom your children live with and in accordance with what visitation schedule. If you and your divorcing spouse are able to find a middle ground on this issue and are able to create a schedule that you can both live with, the court is almost certain to include it in your divorce decree. After all, every family's needs are unique to them, and you know your best scheduling options better than the court can. There are two primary choices when it comes to physical custody, including:
One parent can become the primary custodial parent – with whom the children live the majority of the time – while the other has a visitation schedule.
You can split your time with the children fairly equally (or exactly equally).
An important point to make is that it is rare for one parent to be allotted no time at all with the children. Ohio courts base their decisions that affect children solely on the best interests of those children, and the courts generally believe – unless there is a compelling reason to believe otherwise – that children are better off when they continue to build relationships with both parents.  
Child Custody Modifications
The court understands that the child custody arrangements that worked for you and your children when they were small may no longer be relevant now that your children are obtaining driver's licenses and part-time jobs of their own (for example). As your circumstances evolve, a child custody modification may become a necessity, and a child custody attorney can also help you with that.
Discuss Your Child Custody Concerns with an Experienced Ohio Child Custody Attorney Today
If you have a child custody, parenting time or parental responsibility concern, the trusted Ohio child custody attorneys at The VanNoy Firm have a wealth of experience successfully guiding cases like yours toward resolutions that work. For more information, please don't wait to contact us today.
How Can We Help You?
Our premier Dayton attorneys work diligently to defend our clients' rights with aggressive and individualized legal representation.
Why Do People Choose Us?
Because We Win!
Personal service at its best!
Tony
I would like to give Anthony and his entire staff a 5-star review for a recent incident that they assisted my family with. They were all wonderful to work with and they truly do care about their clients. If you are looking for legal representation, I cannot recommend them high enough!
Charles
Having an easy time with this firm.
Candle
The VanNoy Firm was a guiding light and ray of hope to my family. Attorney VanNoy knows his trade and prepares his cases with skill and expertise. His attention to detail and knowledge of laws are exceptional. He was compassionate, has integrity, informative, and fully invested. I knew I could trust him. He has an engaging presence in the courtroom. He is an attorney that will do everything in his power to fight for you. His hard work and diligence resulted in a favorable outcome in my family's case. Not only was he a standout; his team were as equally…
Shonna
Kristie L. Gotwald, Esq. handled my case in a professional manner. I appreciated her persistence to get the best results for my case. I never had any issues getting in contact with her, and she always responded in a timely manner. I highly recommend her!
Mitzie
Wonderful people! Gets the job done.
Chaunsay
Attorney Gotwald is very professional, really listens to you and responds promptly to questions/ concerns.
Nedra
Anthony VanNoy is hands down the best attorney in the Dayton area! Has handled several things for my family & always gets the best outcome. Will definitely fight for you.
Angelique
Great staff and amazing defense team I'd recommend them all 10/10.
Nova
He listens to the problem.
Christine
You Can Trust Your Future To The VanNoy Firm
How Can We Help You?
Make a consultation with our expert team to solve your problems.
Fill out the form below to schedule a consultation.
Call Now Button