Drug Charges
Dayton Drug Charge Attorneys
The penalties for drug crimes can be severe, and they can escalate even more if you have prior convictions.
Ohio is known as a state that is particularly tough on drugs. The drug laws are complicated and strict, and the criminal code allows for harsh penalties for convicted drug offenders. Because of the seriousness of drug offenses in Ohio, it is critical for anyone who has been arrested or charged to call a drug crime defense lawyer at the VanNoy Firm for help.
Controlled Substances in Ohio
Like most states, Ohio makes a drug unlawful based on its classification as a "controlled dangerous substance" (CDS). These substances are further categorized into different schedules depending on the risks of the substance. Some examples of illegal CDS that are commonly involved in criminal cases include the following and many more: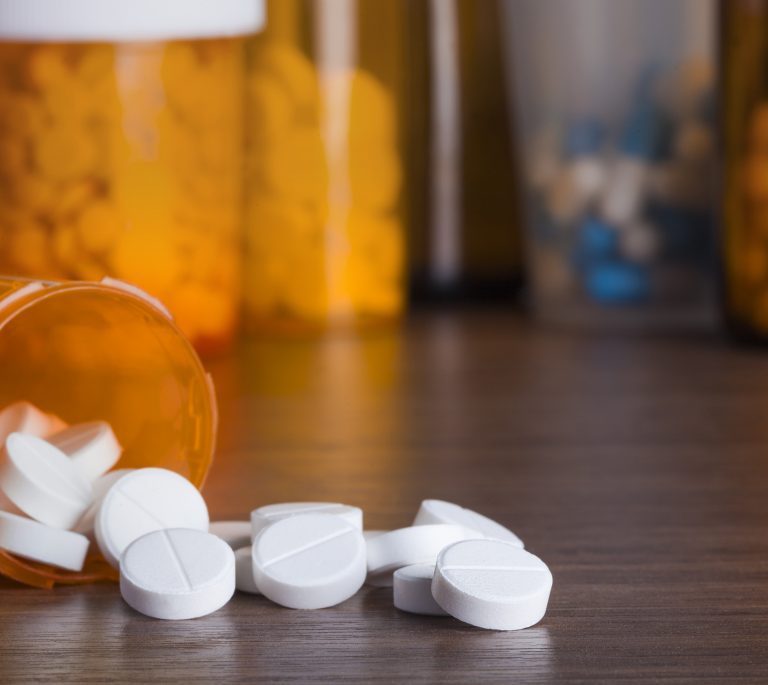 Marijuana;
Cocaine;
Methamphetamine;
Ecstasy (MDMA or Molly);
Heroin;
Prescription drugs.
In addition to controlling the above and similar drugs, Ohio also classifies the individual compounds used to make drugs as controlled substances. Therefore, the number of unlawful substances for which you may be charged is high.
Defending Against Many Different Drug Charges
In addition to different substances, Ohio drug laws also set out a variety of specific offenses with which you may be charged. Some of these offenses include:
Possession with the intent to distribute;
Possession of drug paraphernalia;
Possession of drug compounds or chemicals;
Cultivation and manufacturing;
Sales and distribution;
Drug trafficking.
The penalties for a drug-related conviction will vary depending on the type of charge, the type of drug, and the amount of drugs in question. For example, the possible penalty for possessing a small amount of marijuana for personal use can be a misdemeanor conviction, a fine of $150, and no jail time.
On the other hand, a conviction for aggravated possession of 100 grams of cocaine could result in a conviction for a first-degree felony, a $20,000 fine, and up to 11 years behind bars. As you can see, the penalties for drug crimes can be severe, and they can escalate even more if you have prior convictions, committed the offense in a school zone, or there were other aggravating factors alleged. With the assistance of an experienced drug crime defense lawyer, you can limit the consequences you may face or may avoid conviction altogether.
Contact A Criminal Defense Attorney Today
An attorney can present defenses against your charges, identify violations of your constitutional rights, negotiate a favorable plea deal with prosecutors, look into your eligibility for drug court or similar programs, represent you at a jury trial, and more. If you are facing any type of drug charge in Dayton or the surrounding areas, it is imperative that you call to discuss your case with a highly experienced criminal defense attorney as soon as possible. At the VanNoy Firm, we have a team of highly knowledgeable and dedicated attorneys ready to protect your rights throughout every step of the criminal process.
How Can We Help You?
Our premier Dayton attorneys work diligently to defend our clients' rights with aggressive and individualized legal representation.
Why Do People Choose Us?
Because We Win!
I would like to give Anthony and his entire staff a 5-star review for a recent incident that they assisted my family with. They were all wonderful to work with and they truly do care about their clients. If you are looking for legal representation, I cannot recommend them high enough!
Charles
Having an easy time with this firm.
Candle
The VanNoy Firm was a guiding light and ray of hope to my family. Attorney VanNoy knows his trade and prepares his cases with skill and expertise. His attention to detail and knowledge of laws are exceptional. He was compassionate, has integrity, informative, and fully invested. I knew I could trust him. He has an engaging presence in the courtroom. He is an attorney that will do everything in his power to fight for you. His hard work and diligence resulted in a favorable outcome in my family's case. Not only was he a standout; his team were as equally…
Shonna
Kristie L. Gotwald, Esq. handled my case in a professional manner. I appreciated her persistence to get the best results for my case. I never had any issues getting in contact with her, and she always responded in a timely manner. I highly recommend her!
Mitzie
Wonderful people! Gets the job done.
Chaunsay
Attorney Gotwald is very professional, really listens to you and responds promptly to questions/ concerns.
Nedra
Anthony VanNoy is hands down the best attorney in the Dayton area! Has handled several things for my family & always gets the best outcome. Will definitely fight for you.
Angelique
Great staff and amazing defense team I'd recommend them all 10/10.
Nova
He listens to the problem.
Christine
Mr. VanNoy is The Definition of a SUPER LAWYER 👌🏽😁 I am Beyond SATISFIED With the Work he's Done with my Case. I Can't Be More Happier with the Outcome of My legal Situation. Take My Word. He is Patient, Professional, And Determined to Fight for His Clients. please Hire Mr. VanNoy for Your Legal Issues. He will get the Job Done RIGHT! He helped me tremendously I've Never Met any Attorney Like him. 👌🏽❤️🙏🏽
Daniella
You Can Trust Your Future To The VanNoy Firm
How Can We Help You?
Make a consultation with our expert team to solve your problems.
Fill out the form below to schedule a consultation.
Call Now Button