Family Law
Dayton Family Law Attorneys
Family law cases are a combination of emotional, financial, and legal issues intertwined into one. The case will take place in the Common Pleas Court, Domestic Relations Division if it involves a married couple. Cases involving minor children who were born outside the marriage will take place in the Common Pleas Court, Juvenile Division. Your case can have the power to impact every intimate aspect of your life.
Relationships, access to children, finances, homes, retirement, and ownership of a business may be put at risk. You want to entrust your case to a law firm that has extensive resources, skilled attorneys, and a history of success. The VanNoy firm provides exactly this type of representation to clients with the added personal attention that they deserve.
Common Family Law Cases
Family law involves many of the legal issues that occur between spouses, parents and children, unmarried parents, and sometimes even grandparents. These life-changing cases can provoke intense emotions and span many areas of law, such as real estate valuation and domestic violence charges. It requires a skilled team of attorneys with diverse experience to understand these cases from all angles and achieve a positive outcome.
Our attorneys have handled a wide range of family law matters, including the following: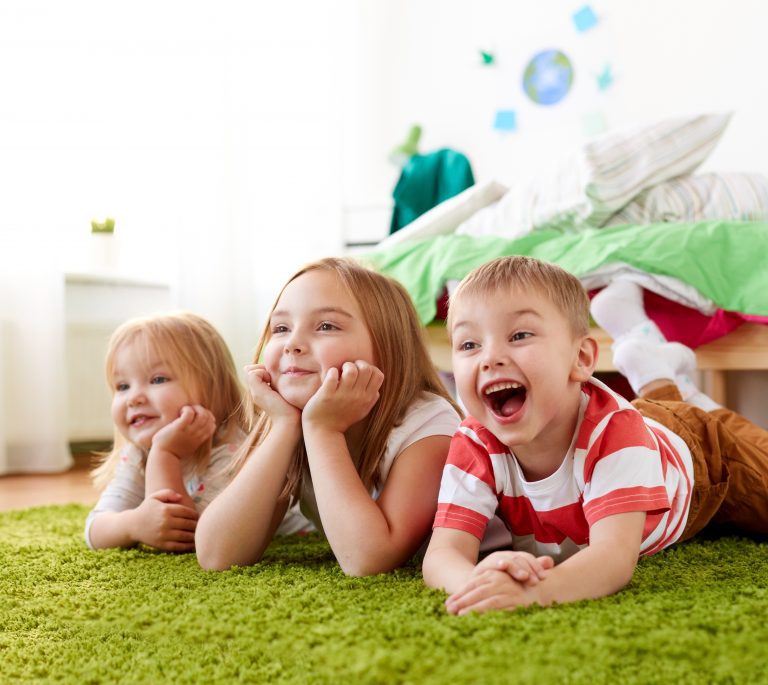 Divorce – Whether your divorce is friendly and simple or highly contested and complicated, having reliable and experienced representation is important to a positive outcome. We can help you create a custom legal strategy to protect what's most important to your family.
Child Custody (also known as Parenting Time or Parental Responsibility) – The right to raise your child as you see fit is one of the most important legal rights any parent has, and we help our clients defend and protect those rights during both divorce and paternity cases.
Parenting Time – Formerly known as visitation, parenting time is now awarded to each parent through a legal agreement called a parenting plan that must be approved by the court.
Child Support – Children have the right to be supported by both parents' incomes, even if the parents are separated. When there is a significant difference in income between the parents, the court may award child support to one parent to assist in caring for the child.
Property Division – Our attorneys help clients to understand what is considered marital and separate property in Ohio, and how to report and divide these assets during a divorce.
High-Asset Divorces – When a divorce involves a large number of assets, high-value assets like a business, or difficult-to-value assets like stock options, it takes a knowledgeable attorney to determine an equitable division of property.
Spousal Support – Occasionally the court will allocate spousal support, or alimony, to one spouse whose income or earning potential is much less than the other, to assist them in supporting themselves after the divorce.
Ohio's Family Law Courts
The case will take place in the Common Pleas Court, Domestic Relations Division if it involves a married couple. Cases involving minor children who were born outside the marriage will take place in the Common Pleas Court, Juvenile Division.
Trust The VanNoy Firm for all Your Family Law Needs
The attorneys at The VanNoy Firm are dedicated to finding the best legal solutions possible for each and every client, and we'd be honored to assist you. Please contact us today to learn more.
How Can We Help You?
Our premier Dayton attorneys work diligently to defend our clients' rights with aggressive and individualized legal representation.
Why Do People Choose Us?
Because We Win!
Personal service at its best!
Tony
I would like to give Anthony and his entire staff a 5-star review for a recent incident that they assisted my family with. They were all wonderful to work with and they truly do care about their clients. If you are looking for legal representation, I cannot recommend them high enough!
Charles
Having an easy time with this firm.
Candle
The VanNoy Firm was a guiding light and ray of hope to my family. Attorney VanNoy knows his trade and prepares his cases with skill and expertise. His attention to detail and knowledge of laws are exceptional. He was compassionate, has integrity, informative, and fully invested. I knew I could trust him. He has an engaging presence in the courtroom. He is an attorney that will do everything in his power to fight for you. His hard work and diligence resulted in a favorable outcome in my family's case. Not only was he a standout; his team were as equally…
Shonna
Kristie L. Gotwald, Esq. handled my case in a professional manner. I appreciated her persistence to get the best results for my case. I never had any issues getting in contact with her, and she always responded in a timely manner. I highly recommend her!
Mitzie
Wonderful people! Gets the job done.
Chaunsay
Attorney Gotwald is very professional, really listens to you and responds promptly to questions/ concerns.
Nedra
Anthony VanNoy is hands down the best attorney in the Dayton area! Has handled several things for my family & always gets the best outcome. Will definitely fight for you.
Angelique
Great staff and amazing defense team I'd recommend them all 10/10.
Nova
He listens to the problem.
Christine
You Can Trust Your Future To The VanNoy Firm
How Can We Help You?
Make a consultation with our expert team to solve your problems.
Fill out the form below to schedule a consultation.
Call Now Button