Power of Attorney
Power of Attorney in Ohio
There are two types of Power of Attorney (POA) in Ohio. As the name suggests, Healthcare Power of Attorney allows you to name an agent to make healthcare and medical decisions on your behalf if you should ever become incapacitated and unable to make those kinds of decisions for yourself. A healthcare power of attorney is critically important in emergency situations. Without an agent, emergency medical workers can only provide a certain level of care before your inability to instruct them further prevents them from being able to continue to best meet your needs. A designated agent can advise medical professionals on issues like pre-existing conditions, allergies to medications, and personal or religious preferences for or against certain kinds of treatment that might otherwise go unknown.
General Durable Power of Attorney, sometimes referred to as Financial Power of Attorney, provides an agent with the authority to make decisions with regards to your finances and property. An agent with this authority can help you with things like paying bills, receiving and processing income and selling property. Unlike the Healthcare POA, where your designated agent's authority only kicks in when medical professionals have determined that you have been incapacitated, the authority of a Financial POA agent is effective upon executing the document unless you specify otherwise.
What POA Documents Do For You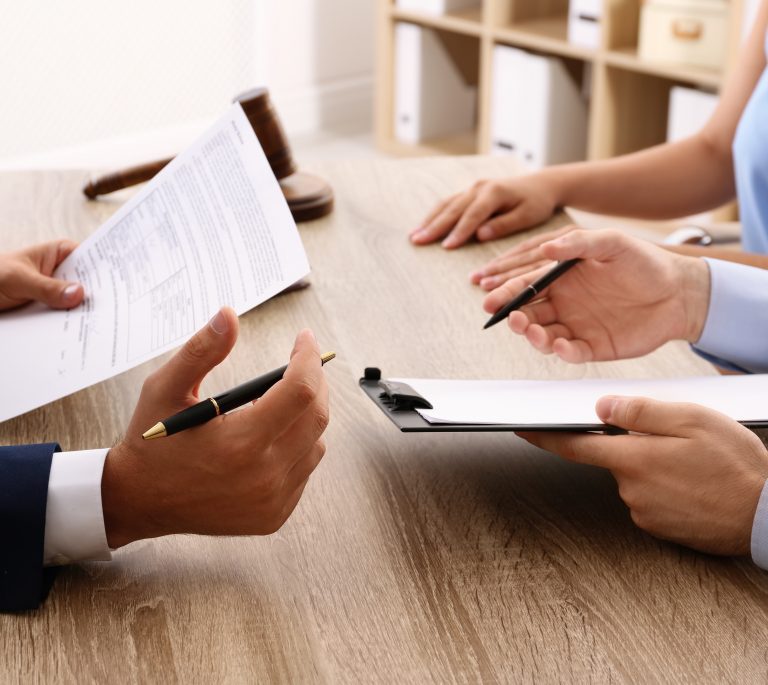 Both POA documents give you the power to name an agent you trust to help you manage your affairs with few entanglements. POA documents can only be executed by the individual seeking to grant that authority, not by someone seeking to acquire it. As such, the individual seeking to grant POA to another must be competent and aware of the decision in order to execute the POA. If an individual is unable to comprehend the situation, the only other option available to assist them with healthcare and financial matters is adult guardianship.
How Can We Help You?
Our premier Dayton attorneys work diligently to defend our clients' rights with aggressive and individualized legal representation.
Why Do People Choose Us?
Because We Win!
I would like to give Anthony and his entire staff a 5-star review for a recent incident that they assisted my family with. They were all wonderful to work with and they truly do care about their clients. If you are looking for legal representation, I cannot recommend them high enough!
Charles
Having an easy time with this firm.
Candle
The VanNoy Firm was a guiding light and ray of hope to my family. Attorney VanNoy knows his trade and prepares his cases with skill and expertise. His attention to detail and knowledge of laws are exceptional. He was compassionate, has integrity, informative, and fully invested. I knew I could trust him. He has an engaging presence in the courtroom. He is an attorney that will do everything in his power to fight for you. His hard work and diligence resulted in a favorable outcome in my family's case. Not only was he a standout; his team were as equally…
Shonna
Kristie L. Gotwald, Esq. handled my case in a professional manner. I appreciated her persistence to get the best results for my case. I never had any issues getting in contact with her, and she always responded in a timely manner. I highly recommend her!
Mitzie
Wonderful people! Gets the job done.
Chaunsay
Attorney Gotwald is very professional, really listens to you and responds promptly to questions/ concerns.
Nedra
Anthony VanNoy is hands down the best attorney in the Dayton area! Has handled several things for my family & always gets the best outcome. Will definitely fight for you.
Angelique
Great staff and amazing defense team I'd recommend them all 10/10.
Nova
He listens to the problem.
Christine
Mr. VanNoy is The Definition of a SUPER LAWYER 👌🏽😁 I am Beyond SATISFIED With the Work he's Done with my Case. I Can't Be More Happier with the Outcome of My legal Situation. Take My Word. He is Patient, Professional, And Determined to Fight for His Clients. please Hire Mr. VanNoy for Your Legal Issues. He will get the Job Done RIGHT! He helped me tremendously I've Never Met any Attorney Like him. 👌🏽❤️🙏🏽
Daniella
You Can Trust Your Future To The VanNoy Firm
How Can We Help You?
Make a consultation with our expert team to solve your problems.
Fill out the form below to schedule a consultation.
Call Now Button