Fairborn DUI Attorney
At the VanNoy Firm, we know how aggressive law enforcement can be in arresting motorists with driving under the influence of alcohol. Operating vehicle impaired (OVI) charges can impact your ability to work or provide for your family, and can even result in mandatory jail time. In these situations, our Fairborn OVI attorneys provide the professional legal representation you need to ensure your rights are protected. Our two decades worth of experience in handling OVI cases throughout the state ensures you get the strong legal defense you need to help get the most successful results in your case.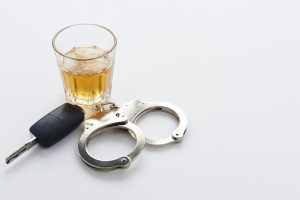 Facing OVI Charges In Fairborn
If you are facing OVI charges, it is important to be aware of the serious penalties you could be facing. Under Section 4511.19 of the Ohio Revised Code, your sentence will depend on any prior record you have, as well as the amount of alcohol detected through blood or urine testing.  These penalties may include:  
For a first OVI offense:

You could be facing potential fines up to $1,075, a mandatory minimum jail time of 72 hours, and having your license suspended for a period up to three years;

For a second OVI offense:

These charges can result in fines of up to $1,625, a mandatory jail sentence of up to six months, suspension of your driving privileges for up to five years, and vehicle impoundment up to 90 days;

For a third OVI offense:

For a third offense over a six-year period, you could face fines up to $2,750, a mandatory jail sentence up to one year, license suspension up to ten years, and attendance at a mandatory alcohol treatment program.

For a fourth or subsequent OVI offense:

Four or more offenses are generally charged as felony OVI, with fines and court costs reaching up to $10,000 or more, mandatory imprisonment of three years or longer, and total revocation of your driver's license.  
Driver's under the age of 18 with a BAC of .02 percent or more could face Operating a Vehicle After Underage Consumption (OVUAC) charges. The Ohio Bureau of Motor Vehicles (BMV) advises that these charges carry a mandatory minimum six-month suspension. In order to restore your driving privileges, you would need to attend remedial driver education classes, retake your driver's license test, and maintain SR-22 insurance on any vehicle you are driving.
AGGRESSIVE REPRESENTATION FROM OUR DEFENSE LAWYER
When you are facing the above types of penalties, you need an attorney who will work hard to devise an aggressive defense strategy. Call or contact the VanNoy Firm online to request a consultation with our nationally recognized Fairborn OVI defense attorney today. We make it our goal to successfully resolve your case.
Why Do People Choose Us?
Because We Win!
I would like to give Anthony and his entire staff a 5-star review for a recent incident that they assisted my family with. They were all wonderful to work with and they truly do care about their clients. If you are looking for legal representation, I cannot recommend them high enough!
Charles
Having an easy time with this firm.
Candle
The VanNoy Firm was a guiding light and ray of hope to my family. Attorney VanNoy knows his trade and prepares his cases with skill and expertise. His attention to detail and knowledge of laws are exceptional. He was compassionate, has integrity, informative, and fully invested. I knew I could trust him. He has an engaging presence in the courtroom. He is an attorney that will do everything in his power to fight for you. His hard work and diligence resulted in a favorable outcome in my family's case. Not only was he a standout; his team were as equally…
Shonna
Kristie L. Gotwald, Esq. handled my case in a professional manner. I appreciated her persistence to get the best results for my case. I never had any issues getting in contact with her, and she always responded in a timely manner. I highly recommend her!
Mitzie
Wonderful people! Gets the job done.
Chaunsay
Attorney Gotwald is very professional, really listens to you and responds promptly to questions/ concerns.
Nedra
Anthony VanNoy is hands down the best attorney in the Dayton area! Has handled several things for my family & always gets the best outcome. Will definitely fight for you.
Angelique
Great staff and amazing defense team I'd recommend them all 10/10.
Nova
He listens to the problem.
Christine
Mr. VanNoy is The Definition of a SUPER LAWYER 👌🏽😁 I am Beyond SATISFIED With the Work he's Done with my Case. I Can't Be More Happier with the Outcome of My legal Situation. Take My Word. He is Patient, Professional, And Determined to Fight for His Clients. please Hire Mr. VanNoy for Your Legal Issues. He will get the Job Done RIGHT! He helped me tremendously I've Never Met any Attorney Like him. 👌🏽❤️🙏🏽
Daniella
You Can Trust Your Future To The VanNoy Law Firm
How Can We Help You?
Make a consultation with our expert team to solve your problems.
Fill out the form below to schedule a consultation.
Call Now Button