DUI Defense Attorney in Dayton
DUI Defense Attorney in Dayton
Getting a DUI in Ohio is a serious matter. It can damage your reputation, jeopardize your job, result in the suspension of your driving privileges, and subject you to heavy fines and a potential jail sentence. At the VanNoy Firm, our Dayton DUI defense attorneys provide the aggressive legal representation you need in this situation. We take swift action to clear your name and prevent the penalties associated with a DUI conviction. 
Pulled Over for DUI in Dayton?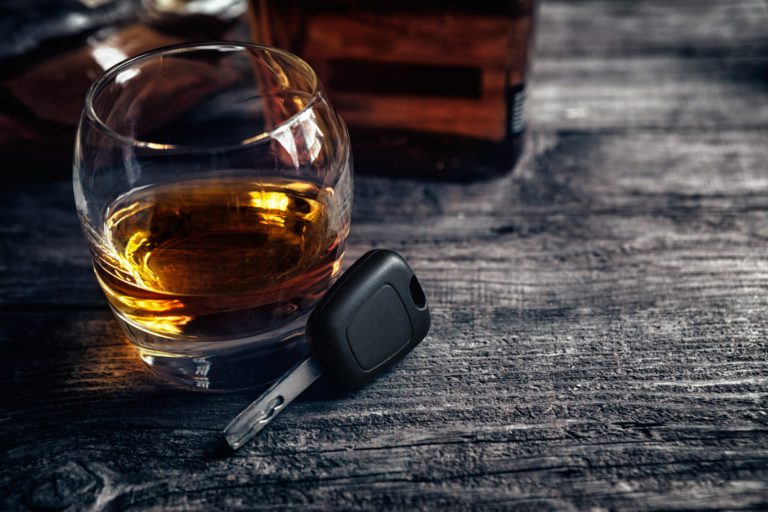 Driving under the influence (DUI) is a leading cause of car accidents and injuries. To protect the general public, law enforcement officials are focused on monitoring the roads and apprehending suspected DUI drivers. Once you are cited for DUI in Ohio, prosecuting attorneys work to make these charges stick. It is vitally important to get an experienced Dayton DUI attorney on your side immediately.  
At the VanNoy Firm, our legal team has decades worth of combined experience representing clients facing DUI charges. We work diligently to protect your rights at hearings in the Dayton Municipal Court.  Actions we can take on your behalf include: 
Reviewing the circumstances surrounding your traffic stop;

Disputing whether the officer followed the proper procedures in administered DUI tests;

Disputing the results and your blood alcohol content (BAC) level;

Aggressively defending you in court proceedings;

Negotiating to have your charges reduced or dismissed. 
Our legal team is dedicated to defending you against DUI charges in Dayton and can help to reduce the severity of any potential penalties you face. 
Penalties for Driving Under the Influence in Ohio
When generally referred to as a DUI, Section 4511. 19 of the Ohio Code lists these charges as Operating a Vehicle Under the Influence (OVI). The severity of the penalties you face will depend on the circumstances involved and include: 
For a first offense DUI:

Fines of up to $1,000, suspension of your driving privileges for anywhere from six months to three years, and up to a six-month jail sentence.

For a second offense DUI:

Fines of up to $1,500,  suspension of your driving privileges for as long as five years, and up to a one-year jail sentence. 

For three or more DUI offenses or a DUI that resulted in a car accident:

You could end up facing felony charges, with heavy fines, a lengthy mandatory minimum jail sentence, and revocation of your driving privileges. 
Contact Our Dayton DUI Defense Attorney Today
A DUI can have major impacts on your life, both now and in the years to come. To protect yourself, get our legal team at the VanNoy Firm fighting on your side. Call or contact our Dayton DUI defense attorneys online and request a consultation today.   
Why Do People Choose Us?
Because We Win!
Having an easy time with this firm.
Candle
The VanNoy Firm was a guiding light and ray of hope to my family. Attorney VanNoy knows his trade and prepares his cases with skill and expertise. His attention to detail and knowledge of laws are exceptional. He was compassionate, has integrity, informative, and fully invested. I knew I could trust him. He has an engaging presence in the courtroom. He is an attorney that will do everything in his power to fight for you. His hard work and diligence resulted in a favorable outcome in my family's case. Not only was he a standout; his team were as equally…
Shonna
Kristie L. Gotwald, Esq. handled my case in a professional manner. I appreciated her persistence to get the best results for my case. I never had any issues getting in contact with her, and she always responded in a timely manner. I highly recommend her!
Mitzie
Wonderful people! Gets the job done.
Chaunsay
Attorney Gotwald is very professional, really listens to you and responds promptly to questions/ concerns.
Nedra
Anthony VanNoy is hands down the best attorney in the Dayton area! Has handled several things for my family & always gets the best outcome. Will definitely fight for you.
Angelique
Great staff and amazing defense team I'd recommend them all 10/10.
Nova
He listens to the problem.
Christine
Mr. VanNoy is The Definition of a SUPER LAWYER 👌🏽😁 I am Beyond SATISFIED With the Work he's Done with my Case. I Can't Be More Happier with the Outcome of My legal Situation. Take My Word. He is Patient, Professional, And Determined to Fight for His Clients. please Hire Mr. VanNoy for Your Legal Issues. He will get the Job Done RIGHT! He helped me tremendously I've Never Met any Attorney Like him. 👌🏽❤️🙏🏽
Daniella
If you're looking for an awesome Attorney I highly recommend The VanNoy Law Firm. Anthony VanNoy did an awesome job representing my father. He is very professional, knowledgeable and a great individual. Everybody is kind, friendly, and welcoming at the firm. More importantly, he loves God and is a man of integrity this shows in the way he fights for what's right for his clients. Thank you, I'm forever grateful!
Carleen
You Can Trust Your Future To The VanNoy Law Firm
How Can We Help You?
Make a consultation with our expert team to solve your problems.
Fill out the form below to schedule a consultation.
Call Now Button