Criminal Defense Lawyers in Dayton
Defending against Serious Criminal Charges in the Dayton Area
An arrest can be a frightening experience, and you can be under even more stress if you are charged with a crime. The criminal justice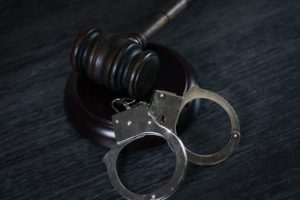 system is anything but transparent and is not defendant-friendly. There are many complex rules and procedures, and you likely may not be aware of all of your legal rights as a defendant. Because the consequences of a criminal conviction can be harsh and long-lasting, you need the right criminal defense lawyer in Dayton on your side immediately.
At The VanNoy Firm, we represent clients facing a wide range of criminal charges, from traffic offenses to homicide. If you are arrested, your first call should be to our experienced criminal defense lawyer. The sooner you call, the sooner we can begin crafting the strongest possible defense for your case.
Helping Clients with Many Criminal Cases in Dayton
Ohio law defines many different criminal offenses, each with its own elements and possible penalties upon conviction. Our firm handles many different cases, including civil infractions, misdemeanor charges, and felony charges. Some common charges we defend against include:
In addition to defending against newly issued charges, we can also assist with:
Expungements

Civil protection orders

Probation violations
No matter what case you have in Dayton criminal court, do not hesitate to contact our office for assistance. 
Potential Consequences of Criminal Convictions
The law sets out the possible court-ordered penalties for each individual criminal offense, and the judge often has wide discretion when it comes to sentencing. Some common penalties include:
Fines

Time in jail or state prison

Probation

Driver's license suspension

Community service

Drug and alcohol treatment
Unfortunately, the possible consequences of a conviction do not end with the court, as having a criminal record can have a long-term impact on your life in many ways. A conviction can affect your ability to get a job, find housing to rent, qualify for educational programs or public benefits, and more. Some convictions may require you to register as a sex offender or prevent you from possessing firearms in the future. Furthermore, once you have a conviction, the court-ordered penalties for future charges can substantially increase. 
It is important to avoid a criminal conviction whenever possible, and The VanNoy Firm will explore every option to get your charges dismissed or reduced. We will identify all possible legal defenses, identify violations of your constitutional rights, negotiate with the prosecutor for lesser penalties, and much more.
Discuss Your Charges with an Experienced Dayton Criminal Defense Lawyer
The best way to know how The VanNoy Firm can help in your specific case is to contact our Dayton criminal defense attorney directly. Contact the office to schedule your consultation and learn about how we might help.