Criminal Attorney By Me
When facing criminal charges, having the representation of an experienced attorney is essential. At The VanNoy Firm, we know what you are going through, and understand that you are facing many uncertainties about your future, and likely fears about what will happen next. For legal representation that you can count on, contact our experienced lawyers today for your consultation.
Why You Need a Dayton Criminal Lawyer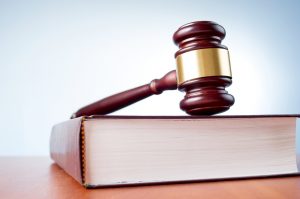 While the criminal justice system is meant to protect those within it from unfair practices, and is based on the concept of the presumption of innocence until proven guilty, sadly, the law does not always work as it should. In some cases, evidence against a person who is charged with a crime is illegally obtained and submitted into court, or a person's rights during the criminal process are breached.
When you work with our aggressive Dayton criminal lawyers, we will work hard to ensure that your constitutional rights are protected and that justice is carried out per the law. We do everything we can to make sure that evidence is not illegally obtained, and that if it is, it is prevented from being presented in court. We also make sure that your rights to trial by jury and rights to a speedy trial are protected, and that you get the competent legal representation provided to you under the law.
What Happens If I Am Convicted of a Crime?
Being convicted of a crime can be terrible, even if that crime is not a felony. When you are convicted of a crime, you automatically have a stigma placed on you and your life, which can impair your ability to get a job, find housing, or even go back to school.
But the stigma and mark on your criminal record could be the least of your worries; if you are charged with a crime, you may face years' worth of a prison sentence, have to pay a large fine, or be placed or probation. Having your license revoked, being ordered to perform community service, or mandatory rehabilitation are also possible, too.
Our Criminal Defense Practice Areas
At The VanNoy Firm, our lawyers want you to feel comfortable approaching us for legal representation regardless of your background or the crime for which you have been charged. We are experienced in myriad areas of criminal law, including:
RICO violations;

DUI/OVI charges;

Weapons charges;

Murder and homicide;

Misdemeanors;

Drug charges;

Violent crimes; and

More.
Do not wait to take action when you are charged with a crime in Dayton or surrounding areas. Our experienced criminal defense lawyers are here to help you, and have the history of results you're looking for.
CONTACT OUR LAW FIRM TODAY
We know what you're going through, and we believe that everyone deserves to be represented by a legal professional who cares about the outcome of your case. Don't settle for an inexperienced law firm; instead, call us today to schedule your consultation.